1970-01-01
by Flair Interactive Services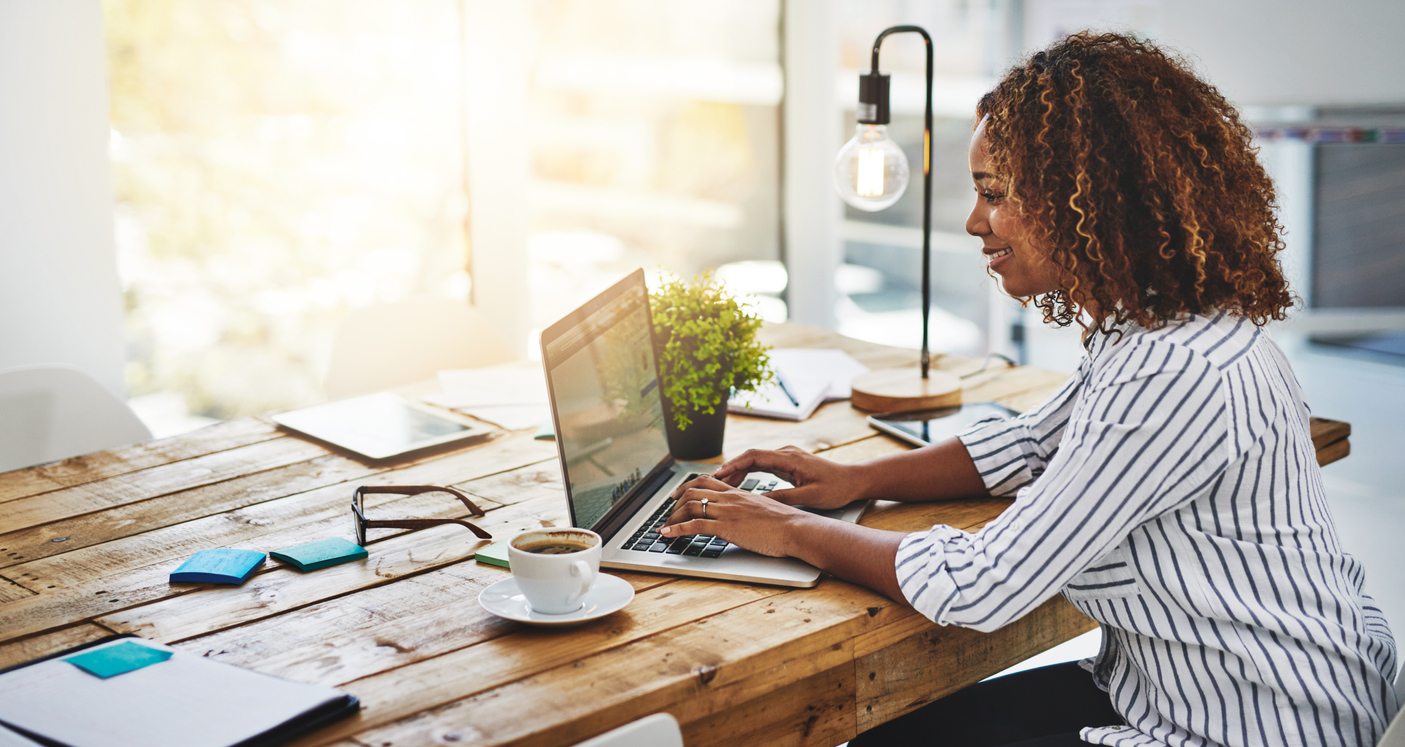 Any seasoned sales and marketing professional will tell you HubSpot is a wonderful tool for executing and tracking inbound marketing and sales strategies. Recent industry statistics show HubSpot pricing boasts over 135,000 clients in over 120 countries, making it one of the most preferred CRM platforms for sales, marketing, and service processes. HubSpot has different offerings and tiers, including add-ons and contact tier considerations. When planning your investment, evaluating all the plans and prices is crucial to deciding the best package that meets your organizational needs.
Here is a detailed breakdown of everything you need about HubSpot pricing:
HubSpot Products
HubSpot pricing plans depend on the product you choose. Understandably, one business might only need marketing tools, while others need sales or service tools. With HubSpot's various products, you will only pay for what you need. The following is the list of HubSpot products and their pricing:
HubSpot Marketing Hub
HubSpot Marketing Hub is a top-notch marketing automation tool for managing inbound marketing campaigns. You can use the platform to convert more prospects to paying customers and attract your target audience. This simple yet powerful platform provides cutting-edge tools you need to stay efficient, organized, and communicate effectively with customers. Buying HubSpot Marketing Hub with marketing contacts allows you to choose your contact tier and the number you want to start with.
HubSpot Sales Hub
HubSpot Sales Hub is highly rated, simple, but powerful sales CRM software that helps teams optimize their sales operations. Sales Hub is designed to boost your deal closing rates, streamline pipeline management and strengthen customer connections. It provides several tools for enhancing efficiency and reducing the time you take to close a deal. Each Sales Hub Plan comes with a specific number of paid users with an option to increase the number by paying an added fee per user per month.
HubSpot Service Hub
HubSpot Service Hub is an effective service management platform that helps marketers grow their customer support, connect with their teams and enhance the customer experience. It is a simple, highly effective platform that gives you a consolidated and uniform view of all the interactions with your customers. You can get access to more than the allotted number of users by paying an additional fee per user per month.
HubSpot Pricing Packages 
HubSpot Marketing HubSpot Pricing
The following are the available HubSpot hub marketing pricing packages:
HubSpot Free or Starter 
The HubSpot Free is a basic plan ideal for small startups or companies not keen on big marketing strategies. The plan comes with all the features you need to manage an inbound campaign in one place, including email, social, and blogging. Notable features of this plan include:
Email marketing 
Ad management
Forms
List segmentation
Team email
Basic bots
Landing pages
Live chats
Facebook Messenger integration
Marketing events object 
Email reply tracking
Ad retargeting
Customer user permissions
Pricing: first 1000 contacts free. However, you can add an extra 1000 contacts and pay $100 monthly.
HubSpot Professional
This plan is the best for marketing professionals who need to run their businesses professionally. While the free and starter tools are ideal for anyone just getting into inbound marketing, HubSpot marketing Professional is for pro inbound marketers. It allows serious automation, creating, and tracking of content. It includes all of the starter package features and added features, including:
Content tools

Automation and optimization tools

Custom reporting

Teams

Salesforce integration 
Pricing breakdown: you pay $890/month subscription for 2000 contacts. You will pay $250/month for each additional 5,000 contacts.
HubSpot Enterprise 
Marketing Hub Enterprise is ideal for large marketing teams who need to partition the tool to suit the immediate needs of different users. It is also a great tool for marketing teams handling more complex processes and advanced automation needs. It provides increased limits on different tools and other added functionalities, including:
Content partitioning

Multiple scoring properties

Single sign-on(SSO)

Custom objects

Hierarchical teams

Revenue attribution reporting

Account-based marketing tools

CMS membership
Pricing breakdown: $3200/month
HubSpot Sales Hub Pricing
The following are the pricing of the different HubSpot sales hub plans.
HubSpot Free
Like the Marketing Hub Free, Free Sales Hub allows you to try the platform before buying it. It enables you to set up one deal pipeline, create meeting scheduling, manage contacts and track your opening and clicking email rates. However, the platform doesn't allow you to customize the tool to meet the diverse needs of multiple teams. Use the free tools only when you are a single user looking to enhance your own productivity.
HubSpot Starter
The starter plan is a great place to get started with sales, especially when not ready to make a larger financial investment. Notable features include:
Two deal pipelines

1000 email templates and snippets

Monthly revenue goal tracking

100 0 automated email sequences

Conversation routing 
Pricing: $50 with two users included
HubSpot Professional
Professional offers more tools to easily automate manual processes and do custom reporting on multiple team processes. It is an ideal plan for organizations with 1 to 20 reps. Some of the highlights of this tool include the following:
Sales analytics

1:1 video creation

Teams of up to 10

Up to 15 different pipelines

Salesforce creation

Slack integration

Automated sales email sequences

Custom reporting
Pricing: $ 500 with five users included
HubSpot Enterprise 
Sales Hub Enterprise is ideal for teams who handle more complex processes. It comes with more sophisticated functionalities, including:
Single sign-on (SSO)

Playbooks

Hierarchical teams

Quote based workflows

User roles

Recurring revenue tracking

Call transcription
Pricing: $1200/month with ten users included
HubSpot Service Hub pricing
The following is a breakdown of HubSpot Service Hub plans and their pricing:
HubSpot Free
Service Hub Free is HubSpot's "try before buying it" plan. It allows you to set up one ticket pipeline, connect a team email and review canned productivity reports related to the performance of your support reps. It is recommended only if you are a single user aiming to enhance productivity and track your processes better.
HubSpot Starter
This plan allows you to set up your portal cost-effectively. However, it doesn't give enough functionality making it ideal for small teams with no need for ticket automation or custom reporting. Highlighted features include:
Ten reporting dashboards

Two ticket pipelines

One conversations inbox with the team email

Basic monthly goal tracking

1000 email templates and snippets

1,000 automated email follow-up sequences
Pricing: $50 with two users
HubSpot Professional
Service Hub Professional offers several tools to unlock massive automation capabilities. Apart from custom reporting and additional pipelines, you get access to customer services and a knowledge base. It is ideal for service organizations with 1 to 20 reps. Some of the notable functionalities you get include
15 different ticket pipelines

Knowledge base

Logged-in visitor identification

1:1 video creation

Custom reporting 

Teams of up to 10

Calculated properties
HubSpot Enterprise
Service Hub Enterprise enables teams to carry out more complex customer service processes. It is ideal for service organizations with a large number of support reps and managers in need of cutting-edge configuration and governance in their processes. Added functionalities include
Playbooks

Goals 

Hierarchical teams

Single sign-on(SSO)

Knowledge base SSO

Webhooks

Quote-based workflows

User roles

Call transcription

Custom objects
Pricing: $400/month with five users included
Subscribe to HubSpot through Flair for Special Discounts and Pricing
With three different hubs, each with up to four distinct tiers, the cost of HubSpot tends to vary widely. Although you can access free versions of each product, their restricted functionalities may hamper your sales, marketing, and service processes, especially if you are a big business. Generally, if you are starting out, expect to pay $50/month for each hub with added fees if you have extra contacts or larger teams.
You can enjoy special discounts and pricing by subscribing to HubSpot through Flair Interactive Services. Flair is a certified HubSpot solutions partner proficient in numerous other popular tools and technologies. We help marketers and business owners to get the results they need from their digital marketing efforts. Contact us to learn more about HubSpot pricing and how we can help you get set up quickly.