2019-10-19 14:02:25
by Lisa Kirschner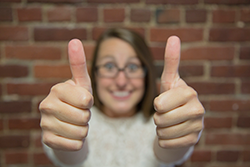 In the market for a new CMS, marketing automation platform, email marketing tool or other marketing software?
Our handy new Marketing Software list, which we'll be continually updating, will help you narrow down the list of tools that you should evaluate more closely. Whether you're looking for a new tool for the first time or replacing one of your existing platforms, you can't go wrong with this list of software if you implement them correctly.
Check out the list now or contact us if you have questions or if you need help evaluating, choosing, configuring or optimizing any of these fantastic tools. Enjoy!
{{cta('997d1210-af6a-4159-8e85-92a3b8a5f858')}}