2016-08-10 12:00:00
by Lisa Kirschner
There are a lot of inbound marketing tools on the market today, so it's sometimes difficult to know which ones are good and which ones aren't worth the time or money needed.
Luckily, the Flair Interactive team has done the hard work for you and we've identified four must-have inbound marketing tools that will make your job easier—and will provide a high return on investment if they're implemented the right way.
Check out our free listicle to learn about the latest and greatest inbound marketing tools!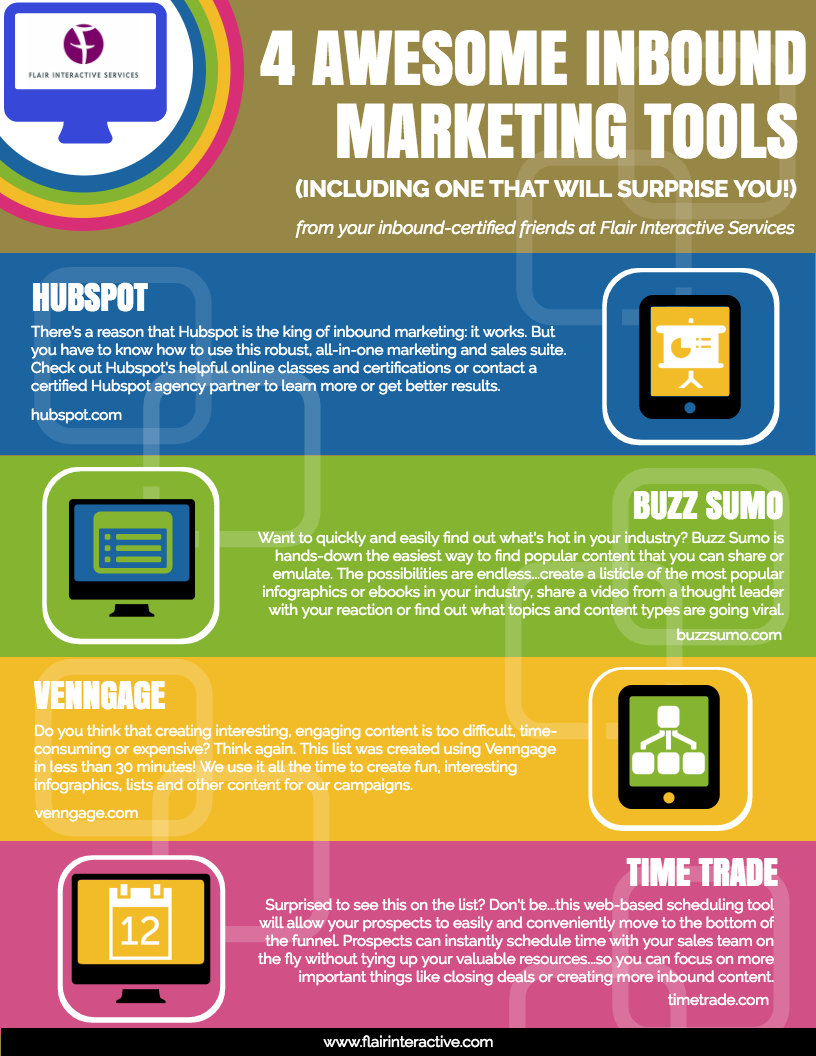 Want to hang this on your wall or share it with your colleagues? Download a PDF of this list for your very own right now.

{{cta('0676c827-1eb5-4c7e-9d51-df91cf263dc8')}}