2014-08-28 14:00:00
by Julie Lyons
For two innovation-packed days in New York City, renowned speakers including bestselling author, Seth Godin; Marketo CEO, Phil Fernandez; Moz co-founder, Rand Fishkin; and SEER Interactive founder, Wil Reynolds take the stage at the only industry conference addressing the shift to blend content, SEO, and social into web presence management.
C3 2014 will be held October 8 – 9, 2014 in New York, NY. This popular expo gathers thousands of marketers from around the world to work together and share tactics, insight, and ideas in a collaborative environment.
Join industry leaders and marketing professionals together to change the face of digital marketing.
2013 attendees hailed from companies including:
Honda
Land's End
FedEx
Canon
Sepora
Black & Decker
…And Many More
C³ is where cutting-edge topics in search and digital marketing are discussed. You'll be one of the first to hear about the latest digital marketing news, industry trends and hot topics. With sessions, training and networking, there will be plenty of opportunities to share stories and find ways to address your biggest challenges with other industry professionals. Learn from the best in their field with the knowledge to give you the tools you need and the vision to help your organization succeed for years to come.
Use this special discount code from the Content Marketing Institute! Take 15% off the registration fee with promotional code: CMILOVE
For more information and to register, click here.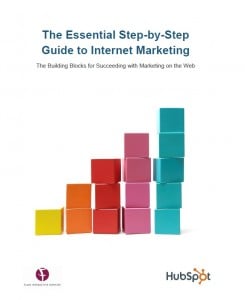 And if you haven't done so already, download Flair Interactive's FREE E-Book:
"The Essential Step-by-Step Guide to Internet Marketing". We'll help you find out exactly what you need to do to set up and implement an internet marketing strategy. Download this Step-by-Step Guide to Internet Marketing today by clicking the button below!
{{cta('c317786a-b11c-4445-9fef-6f7eb70de40a')}}