2014-02-23 21:44:00
by Super Admin

Do you know what specific types of content you should create to attract more traffic to your site?

How about if you want to nurture your existing leads into paying customers?

Any idea when you should create a blog versus setting up landing pages or redesigning your web site?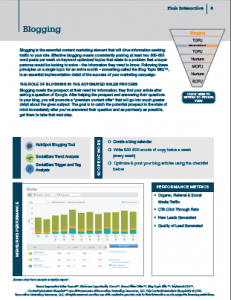 If you don't know the answers to these questions or if you're having a hard time attracting traffic, generating leads or converting leads in to paying customers, we can help.
Flair Interactive's team of content and marketing experts can help you better understand where you should focus your time, energy and people to create compelling content that gets results. Our customized Content Marketers Blueprint (CMB) will tell you exactly what you need to do to generate leads, nurture them and convert them into paying customers.
Each CMB includes a 45-minute discovery call and a three-month editorial plan that will tell you:
Specific SEO-friendly blog topics that you can use to quickly write blog posts for the next three months
Landing pages that need to be created
Thank you pages to be created
Lead nurturing emails to be created
Clearly defined content workflows to be created
Premium content offers that you should create for the best conversion rates
Your customized CMB will tell you exactly what content needs to be created in order to drive the most traffic to your site and to convert the most leads into paying customers.

Click the button below to learn more or to order your CMB now, and you could have a solid content strategy in place within the next 7-10 business days!

{{cta('f544bb75-fe33-4760-bafa-db959a7d2bbe')}}