2014-04-21 14:30:00
by Julie Lyons
Google announced recently, in the Google Business Help forums, that there is another update coming soon to the bulk location management tool. The update includes status of your updates, a conflicts interface and an improved edit timeframe.
The current set of new features include:
Status of your locations on Maps: Now, Google will show you a column that describes the status of each location on Maps. You will be able to tell at a glance which locations are live, unverified, have errors or data conflicts, are duplicates, or are pending review.
Updated data conflicts interface: The updated interface will show you details on how a location page might differ on Maps/Search results versus what's in your dashboard. Google will show you what is live on Google, and which field is different from what's in your dashboard. From there, you'll be able to take action.
Improved edit timeframe: Google is working on improving the speed with which your data goes live on Google.
The screenshot below is an example of what your screen will look like once you've received the new features.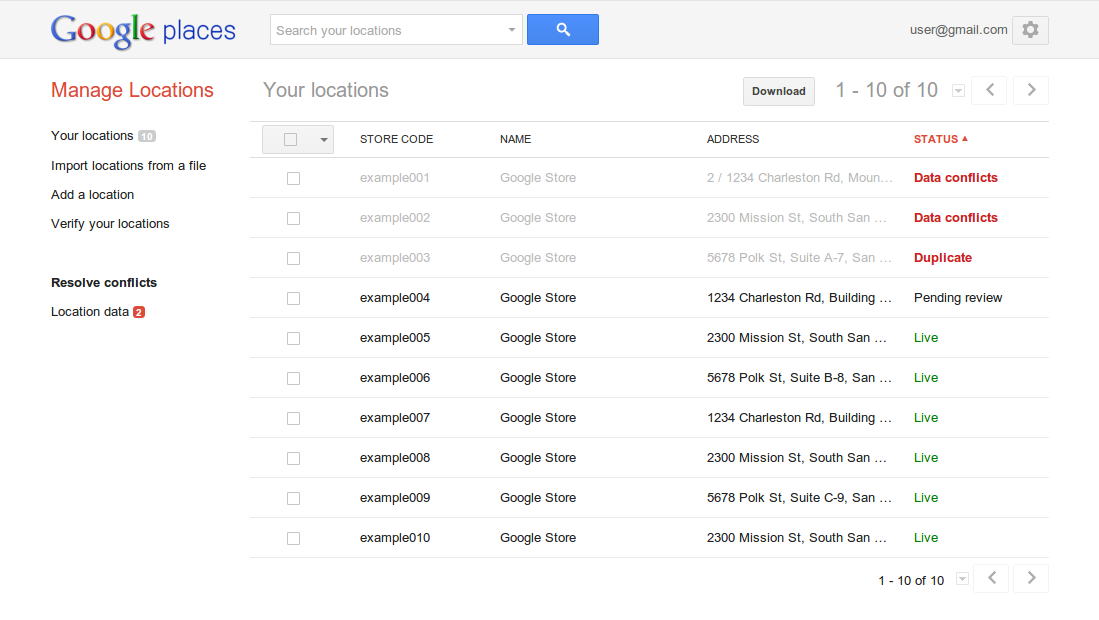 Google has been upgrading accounts gradually, and once your account has been upgraded, these features will be available.
Future planned updates include:
Make updates and posts to your customers using the Google+ page for your location
See Insights to help you track your business's performance on Google
Filter to view relevant subsets of locations within your account
For additional details on this update, visit the Google Business Help Forum.