2017-01-11 22:00:00
by Aimee Pagano
Hubspot reports that "marketers who prioritize blogging are 13x more likely to achieve a positive ROI on their efforts."
Those are great odds and definitely worth pursuing.
If you haven't started a blog for your organization, now is a good time to do so. To get you started, here is a step-by-step guide to developing and posting a blog through Hubspot.

#1—Develop your content
Once you've logged into Hubspot on the main Hubspot page, go to the top navigational menu and choose Content > Blog.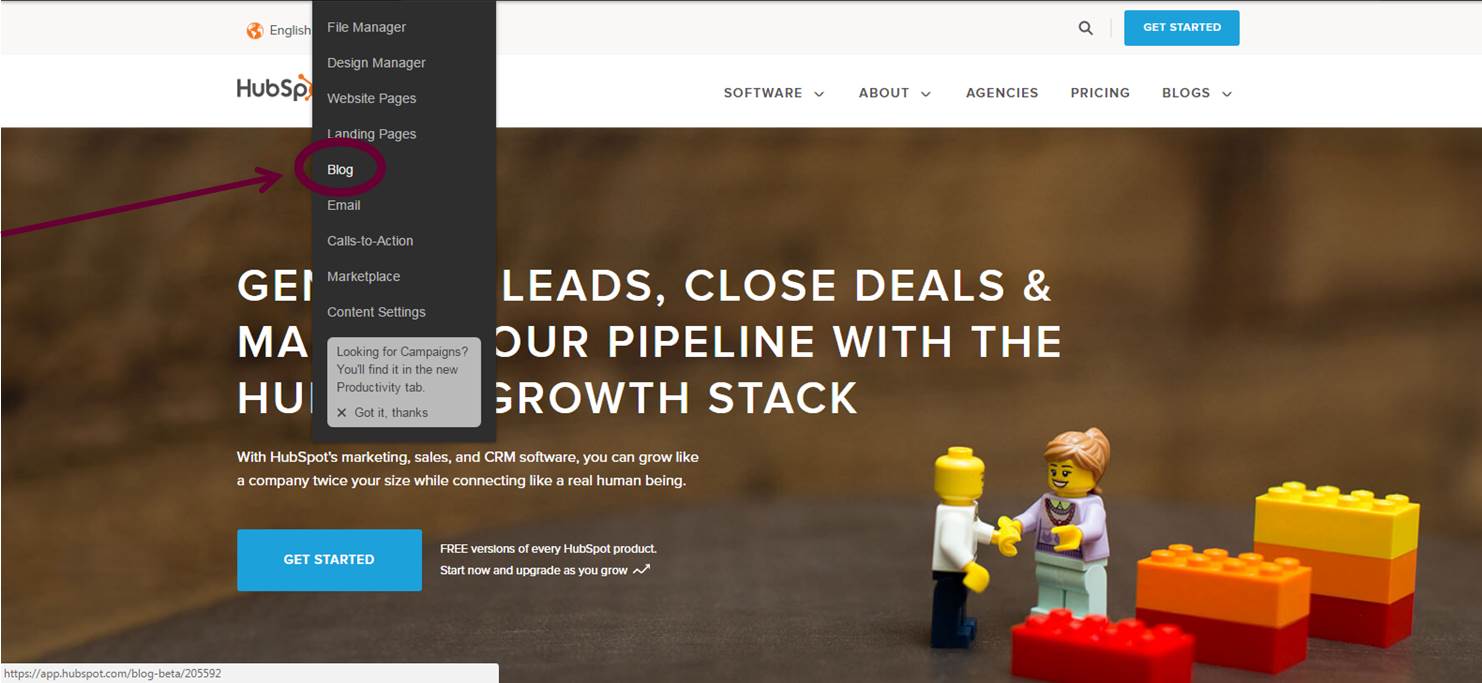 Once you're in the Blog dashboard, Click on New blog post.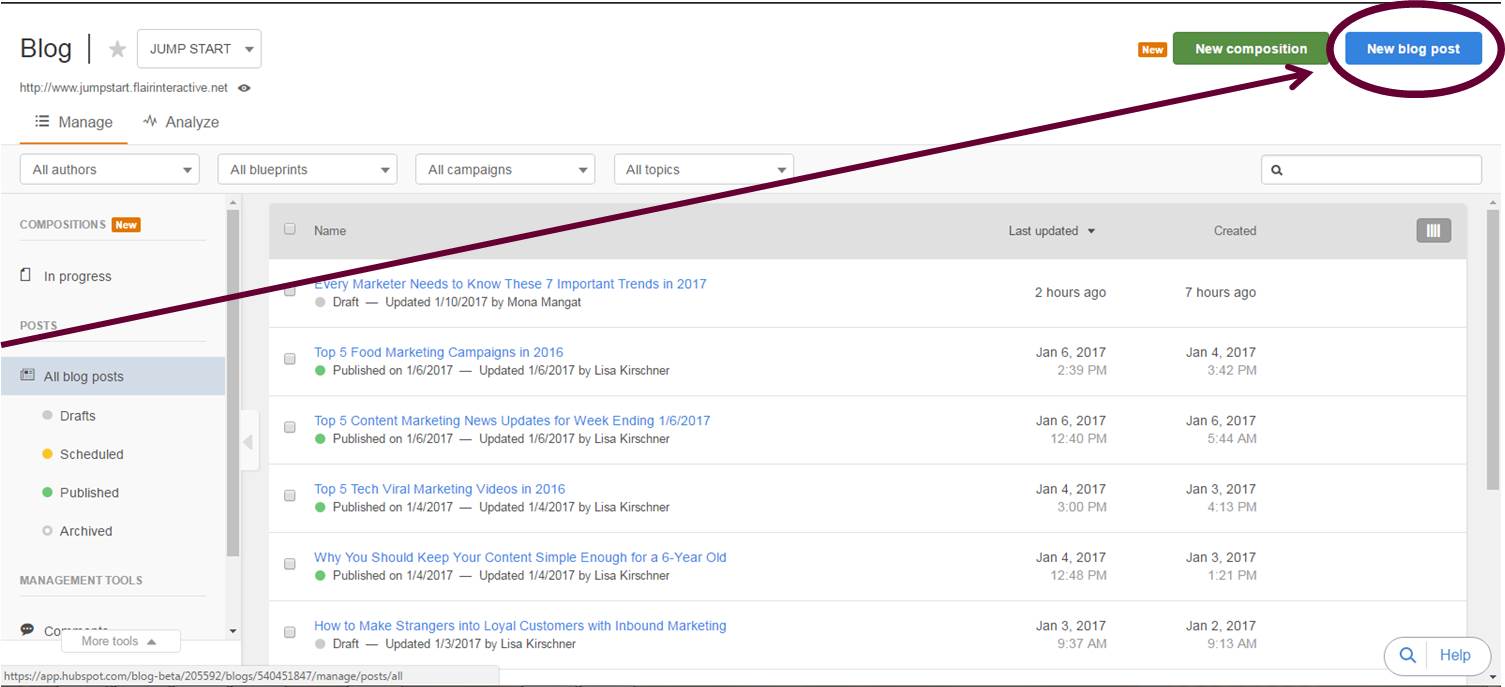 In the Blog Post Title section, click on the pencil icon. Once you're in edit mode, type or copy and paste a title from a Word document. You'll want to make sure it's relevant to the blog and keyword friendly. Note that relevance to the blog takes priority over keyword searchability.
In the Posted by section, click on the Pencil icon. Once you're in edit mode, give yourself or the person for whom you're ghost-writing author recognition.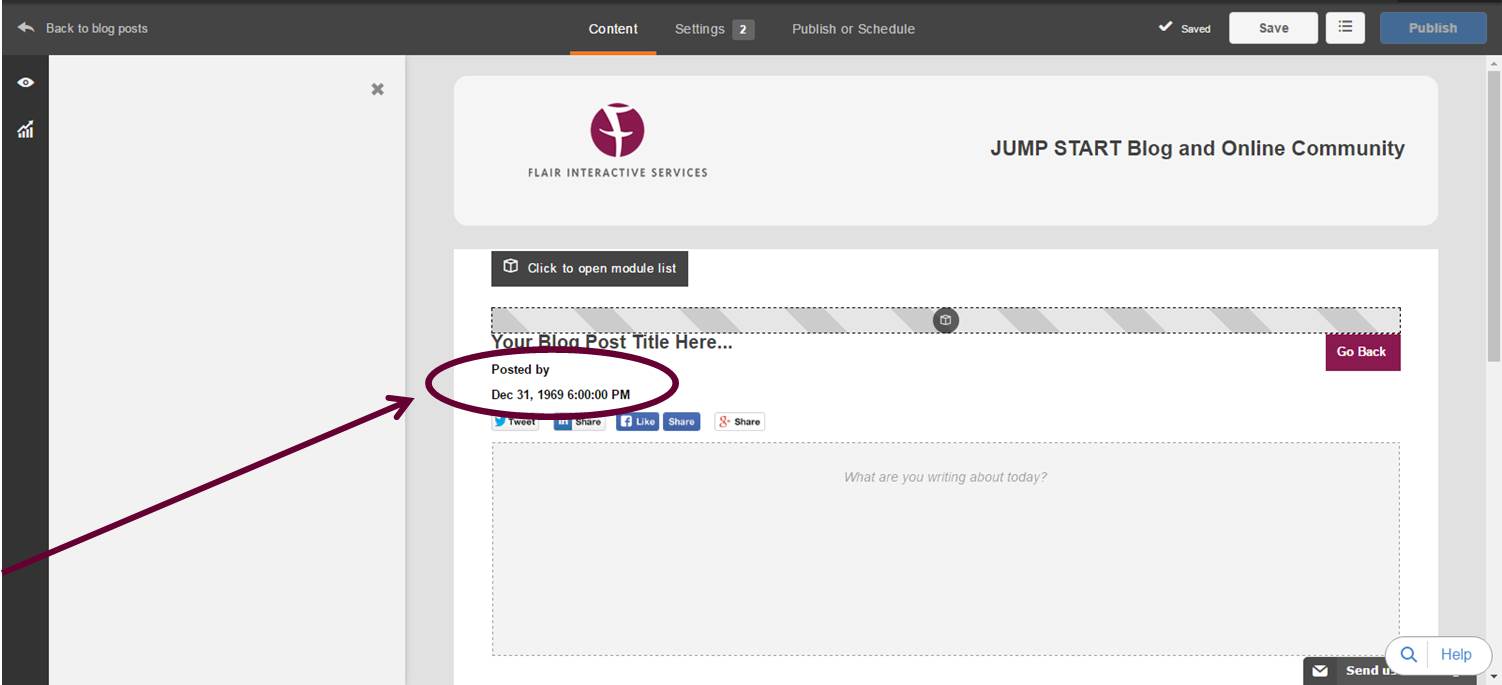 In the Content section, click on the Pencil icon so that you're in edit mode. Once you're in edit mode, start dropping in your content. You can copy and paste directly from a Word document or you can simply start typing directly within the text container. Here are some best practices to keep in mind when writing your post.
#2—Optimize Your Blog
Now that you've written your blog, it's time to take measures to increase the likeliness of it being found by search engines.
First, click on the Settings Tab in your blog.
Once you reach the Settings page, follow the instructions below to effectively optimize your blog post.
Publish your blog
Blogging wouldn't be blogging without it going live. Once you've properly reviewed, edited, and optimized your post for SEO, click on the Publish or Schedule tab. Once on the Publish or Schedule page, you'll get the option to either post your blog immediately or schedule for a later date and time.
---
Want help developing and implementing your blog strategy for the year? Contact us today or sign up for our pay-as-you-go marketing support hours and we can start creating your content tomorrow!
{{cta('7e8f5377-a9a7-434d-822a-728264a5fa25')}}