2018-05-04 19:21:06
by Joanna Ellis-Escobar
The EU's General Data Protection Regulation (GDPR) enforcement clock is ticking, and with the May 25 deadline looming,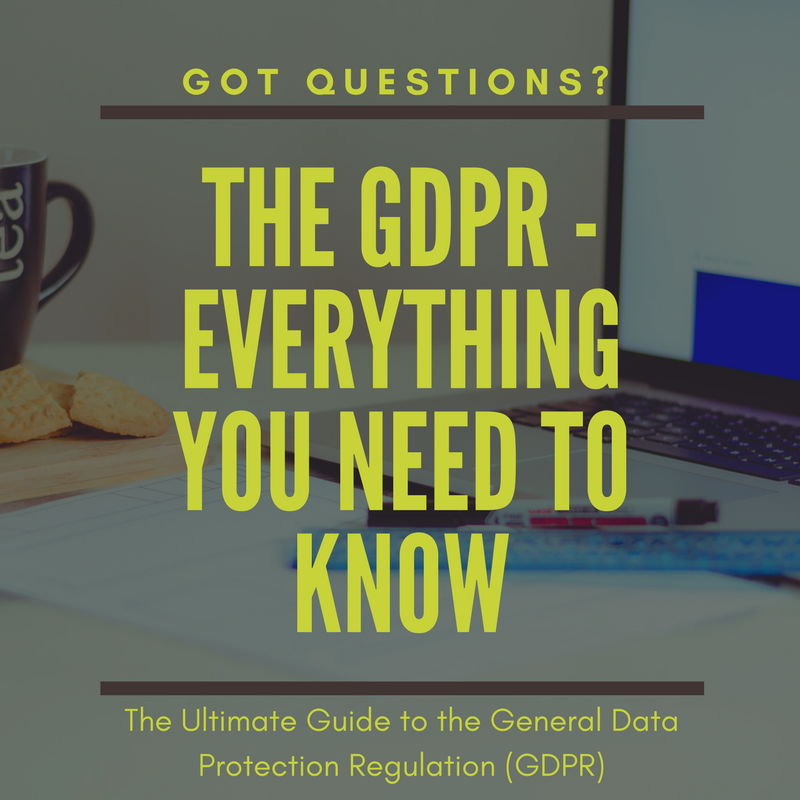 businesses across the globe are wondering if and how the 99 articles included in the new legislation will affect them.
Did you know that anyone who has site visitors from the EU is affected by the GDPR, even if you don't sell products online?
The GDPR overhaul is the EU's largest change to privacy policy in more than two decades. Intended to better protect its citizens by ultimately dictating how organizations collect, process and store personal data, the essence of the regulation is transparency from organizations and individual control over users' own data and privacy. And with hefty fines outlined for noncompliance, companies are sitting up and taking notice.
If you're concerned, confused or confounded by the GDPR, you're not alone. Want to know more? We break down everything you need to know, and offer some useful resources in our infographic below.
Due to the complexities involved with the GDPR, we recommend that you seek professional legal advice to ensure full compliance and identify a person or a team within your company who can take ownership of your GDPR compliance process. While we cannot aide in full GDPR compliance, we are standing by to help you with any GDPR compliance tasks related to your web site or online marketing. This might include adding fields or messaging to your online forms or updating your privacy page.
Contact us today if you have questions about the GDPR or if you need help with any of your digital marketing efforts.
{{cta('db9501a5-6354-4ec4-98e4-bb87d0cb3db7')}}
Sources:
WHAT IS GDPR? EVERYTHING YOU NEED TO KNOW ABOUT THE NEW GENERAL DATA PROTECTION REGULATIONS
GDPR COMPLIANCE TIPS AND TOOLS FOR BUSINESS LEADERS
EVERYTHING YOU NEED TO KNOW ABOUT A NEW EU DATA LAW THAT COULD SHAKE UP BIG US TECH
ALL ABOUT THE GDPR
WHAT IS GDPR? THE SUMMARY GUIDE TO GDPR COMPLIANCE IN THE UK
https://cloud.google.com/security/gdpr/
https://www.convert.com/gdpr/
https://services.google.com/fh/files/misc/google_cloud_and_the_gdpr_english.pdf
https://www.techrepublic.com/article/top-5-things-you-should-know-about-gdpr/
http://www.techproresearch.com/downloads/eu-general-data-protection-regulation-gdpr-compliance-checklist/
https://ico.org.uk/media/for-organisations/documents/1624219/preparing-for-the-gdpr-12-steps.pdf