2014-06-13 14:30:00
by Julie Lyons
Want to know what services Flair Interactive provides? Our services guide will help. We'll explain all of the different services that we provide, along with why you need them and the types of deliverables we typically provide.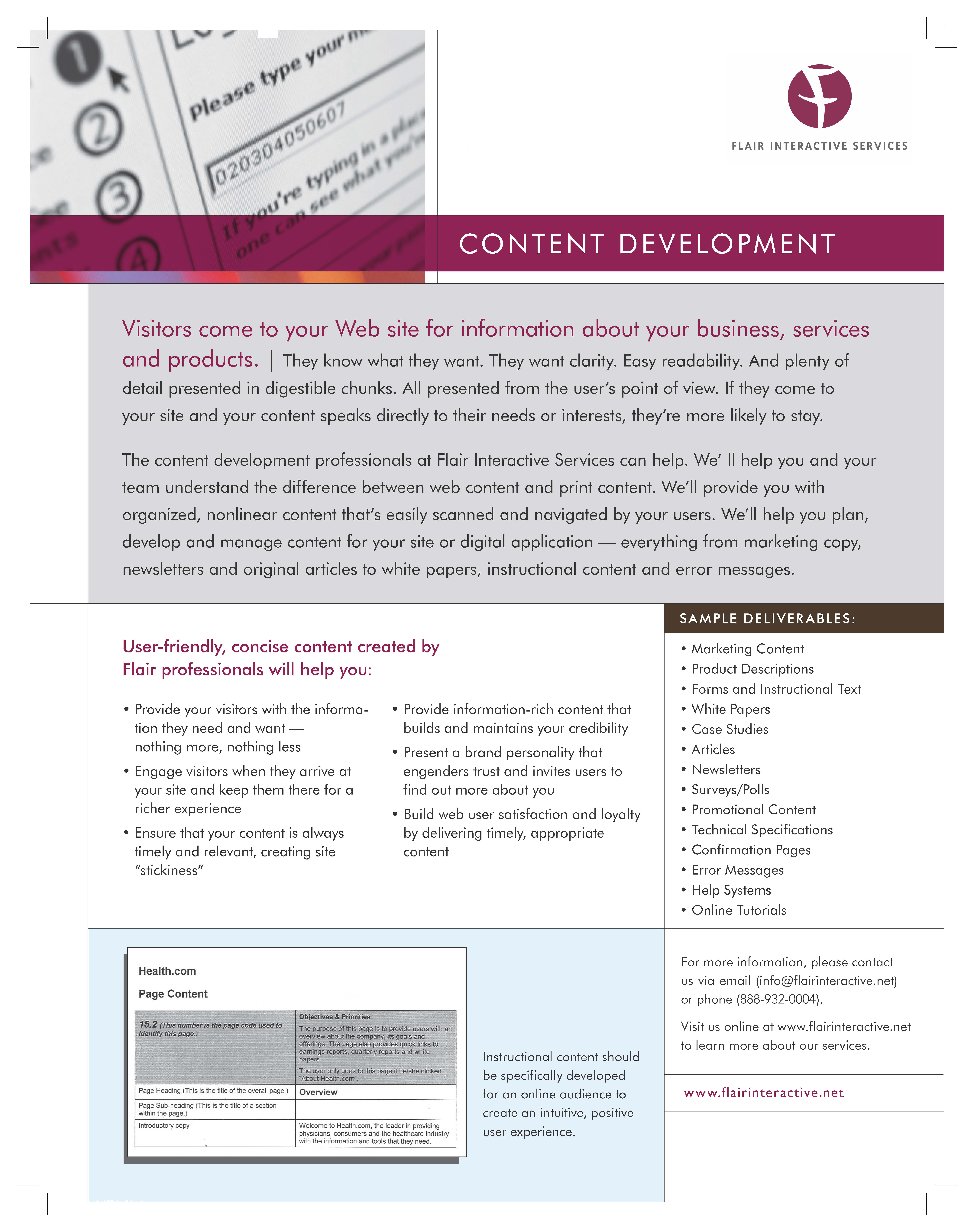 Learn more about the following services in this free guide:
Content strategy
Content development
Information architecture
Usability
Project management
Online marketing
Design
Click the button below and download the free guide today!
{{cta('669830b5-2bf8-41c5-b32c-88b08b818cfc')}}