2014-09-01 15:00:00
by Julie Lyons
Twitter rolled out early access to its new analytics dashboard to select advertisers and verified users in July, but the company recently announced that this new feature is now available to all users.
What is the tweet activity dashboard?
The tweet activity dashboard is a tool you can use to learn more about your tweets.
The dashboard will allow you to:
See how people engage with your tweets in real time
Compare your tweet activity month over month and see how your tweets trend over time
Click on any tweet to get a detailed view of the number of retweets, replies, favorites, follows or clicks it receives
Download your tweet metrics
How does it look?
Get a sneak peek of the dashboard here: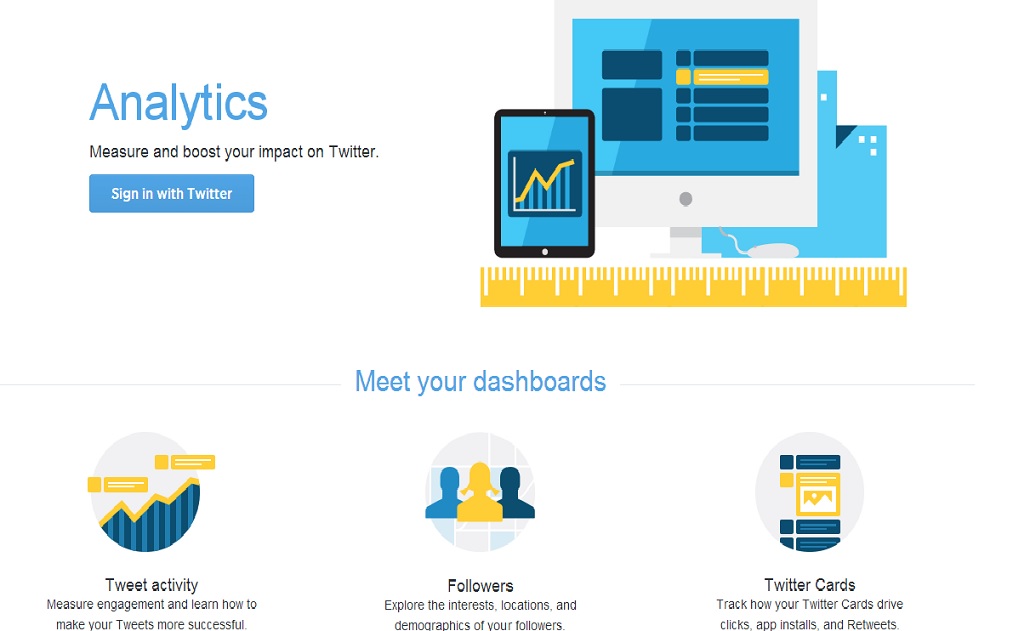 How to access the dashboard
You can log into the dashboard with your Twitter username and password if you've had an account for at least 14 days. The tweet activity dashboard is available to users who primarily tweet in English, French, Japanese and Spanish. Twitter is working on rolling this tool out in all languages soon.
Why it matters
Social media has evolved from a casual communication medium to a critical marketing channel for all businesses. If you're not using social media for your business, you're missing out on traffic, leads and customers….and if you're not measuring the success of your tweets, you have no way of knowing which ones are the most successful. Twitter's dashboard and third-party tools like Hubspot can help you measure success.
Flair Interactive's free social media ebook also provides a lot of additional information about what you need to succeed in social channels, whether you're brand new to tweeting, liking and following or you just need additional suggestions. Click below to download the ebook now.
{{cta('89a38f88-782f-4b8a-9ca4-aac1f88b3532′)}}