2014-10-06 13:34:57
by Julie Lyons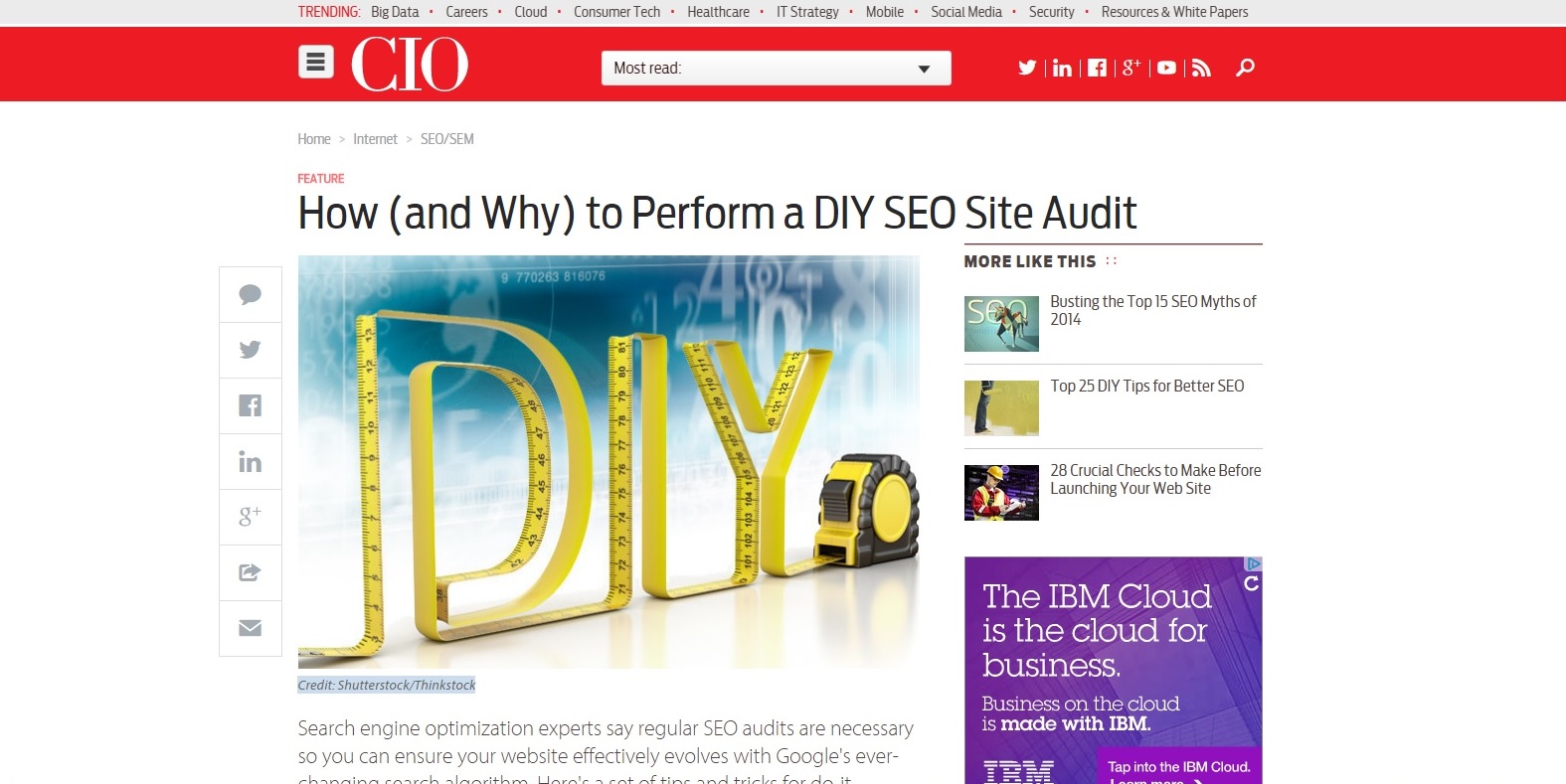 CIO.com asked Lisa Kirschner, Flair's founder and managing director, and other experts for advice, tips and tricks about do-it-yourself SEO audits.
In the article, Lisa and the other experts advise regular search engine optimization audits to ensure that your web site effectively evolves with Google's ever-changing search algorithm.
As the article points out, a thorough site audit is usually best left to the professionals, but you can still perform a high-level audit of your web sites' performance using free online tools, such as Flair's free SEO audit tool.
The full article provides top DIY audit tips and best practices from digital marketing experts including:
what to look for in search engine optimization audits
recommended site auditing tools
what to do with data you collect from the audit
the importance of not "setting an audit and forgetting it"
"You can't just run an SEO audit, fix all of the items that have been flagged, and assume you'll be in the clear," says Lisa in the article. "You have to go above and beyond that and make sure you're truly offering unique, valuable content in many forms. That's what attracts users, converts them into paying customers, gets readers to share your message and ultimately increases your rankings. SEO is a constant endeavor that requires continual improvements and truly valuable content."
The science of search engine optimization is always changing, and staying on top of it can be a very time-consuming process. Get ahead of the game and take advantage of advice from the experts. Read the full article at CIO.com,
Flair Interactive Services offers a free, basic SEO site analysis tool that grades sites on how well they're optimized for target keyword phrases. Get started today by clicking the button below or contact us to learn more.
{{cta('73af2b34-d61f-46c3-8659-d3dc34058f65′)}}