2014-10-08 19:30:00
by Julie Lyons
Microsoft announced last week the availability of three new Office 365 plans designed to meet the needs of small and midsized businesses with up to 250 employees.
Office 365 is transformational for businesses of all sizes, but levels the playing field for small and midsized businesses (SMBs) in particular due to it makes enterprise-grade tools affordable and easy to set up and manage. The new plans are called Office 365 Business, Office 365 Business Essentials, and Office 365 Business Premium.
The new small and midsized business (SMB) plans break down as follows:
Office 365 Business: The full Office applications – Microsoft Outlook, Word, Excel, PowerPoint, OneNote, Publisher and OneDrive for Business cloud storage, which makes it easy to access, edit and share your documents across your Windows PC, Mac, iPad, Windows tablet and smartphone.
Office 365 Business Essentials: The core cloud services for running your business – business class email and calendaring, Office Online, online meetings, IM, video conferencing, cloud storage and file sharing and much more.
Office 365 Business Premium: Get everything from both the Office 365 Business and Business Essentials plans.
You can compare the features of the new SMB plans on Office.com to see which of them is right for your business.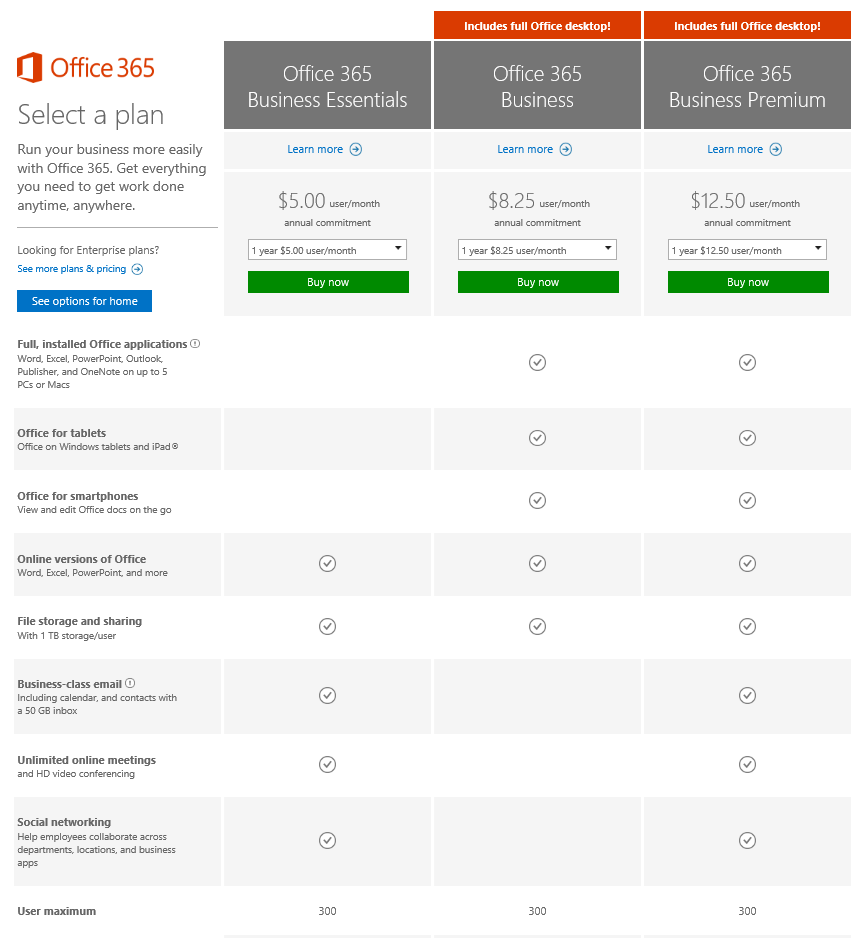 Do you want to stay up-to-date on the latest best practices, trends, guidelines and tips in online marketing? Access all of Flair Interactives ebooks, guides, checklists, tip sheets, webinars and other helpful resources in our Marketing Library! Click below to view now!
{{cta('65b43691-4228-49e3-9a3c-c0e5c46bb3ea')}}