2017-02-14 18:18:08
by Mona Mangat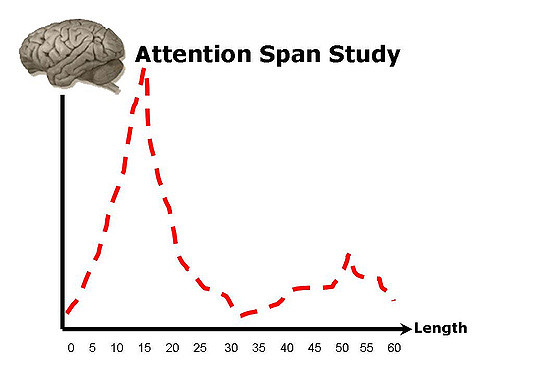 More and more, little screens are stealing previous seconds of our attention, when we should be doing things like listening to a child, spouse or friend, working or even driving. Every day, the temptation to look at our mobile devices gets more addictive as people become more dependent on instant information and become masters of multitasking.
When you have so many distractions coming in from social media updates, live video, and non-stop streams of tempting click-bait digital content, it becomes harder and harder to market to your audience since you know their attention, just like yours is split up into many different areas. Not only will you have to catch their attention, you'll have to keep it as long as you can, and that's not very long.
Recently, it's been estimated that the average person is so distracted by their screens that they check their phone more than 1,500 times a week. So, if our attention spans as social beings have shrunk, it's no major shock. It's only last 8 seconds so you have to accomplish a lot in a little bit of time.
Keeping someone's attention and maintaining their concentration, to have them focused on your message is a massive deal. So, when it comes to marketing, capturing the attention of your audience is essential to developing a scheme that not only delivers your message but makes sure it's noticed and remembered.
[Read more…] about 3 Awesome Tips on How to Overcome Ever-Decreasing Attention Spans