1970-01-01 00:00:00
by Lisa Kirschner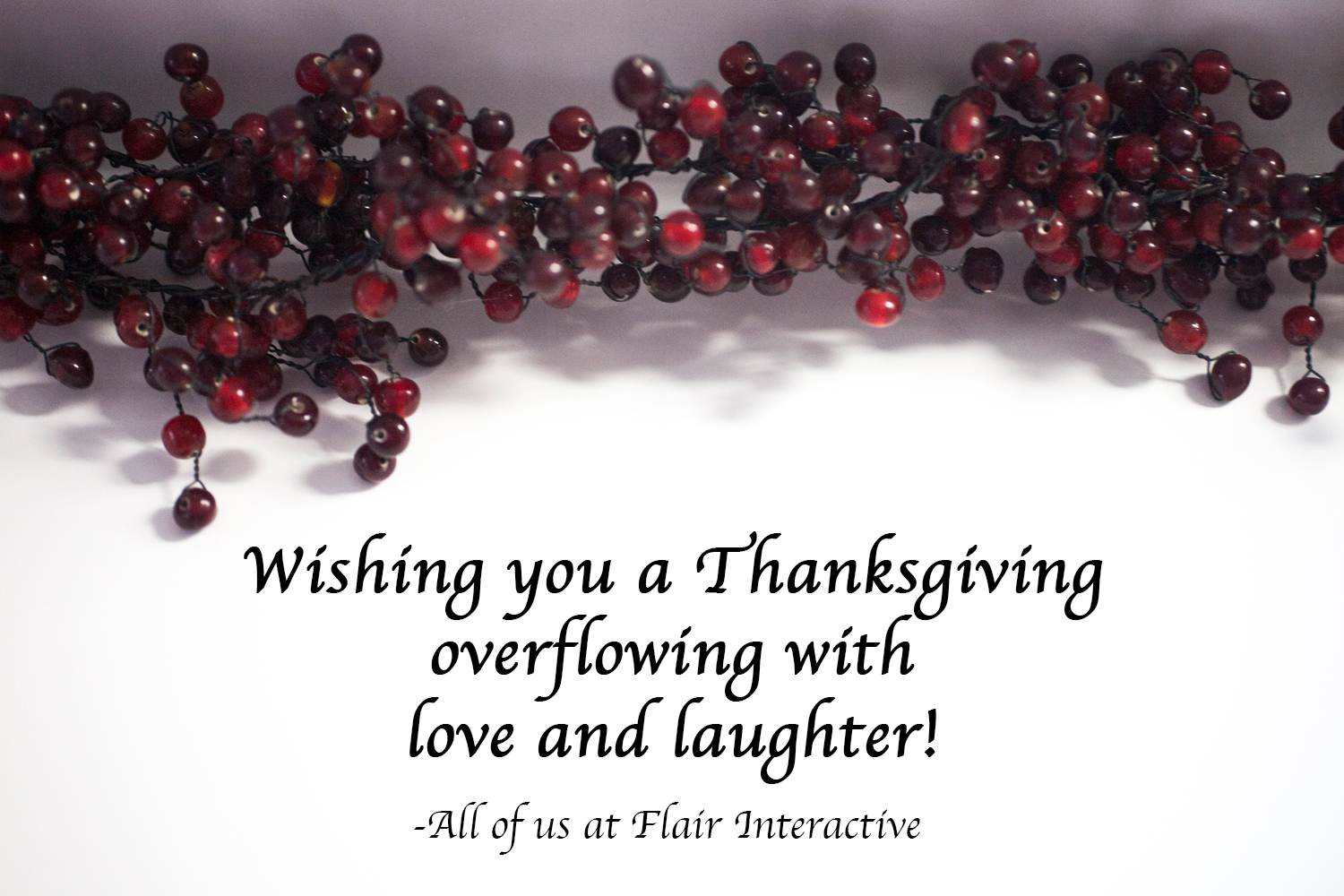 Best wishes to you and yours on this Thanksgiving day and every day from everyone here at Flair!
We hope that you can take some time away from your business and marketing tasks to focus on family, friends and gratefulness on this day.
We'd also like to offer a special note of gratitude to all of our clients (current or former) today and every day. Your support and marketing success motivate us to work harder, think more creatively and strive for excellence each and every day. We love solving your online marketing challenges every single day.
[Read more…] about Happy Thanksgiving from all of us at Flair Interactive