2014-03-18 15:00:00
by Julie Lyons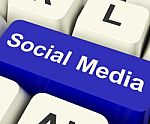 Social Media is always on. Someone is always tweeting, posting on Facebook, or uploading a new picture to instagram. However, for social media managers and businesses alike, this can be a real challenge. Determining when to post is vital to content marketing success. But just how do you know when to best reach your audience? There are a few different ways to determine when your audience is online:
The optimal time to share on each platform may vary depending on your audience. The nature of your business and data about when your audience is active should inform and drive your timetable so that you maximize your reach.
There are many tools you can use to gauge your timing and recently the website, business2community.com and Fannit combed the Web and aggregated some helpful timing information which you can use as a general guideline.
Click below to read further and gain some exceptional social media knowledge!


{{cta('3024f7d0-af11-4a35-ba98-7405c354cd86')}}