1970-01-01 00:00:00
by Joanna Ellis-Escobar
Check out these not-to-be-missed marketing events in June.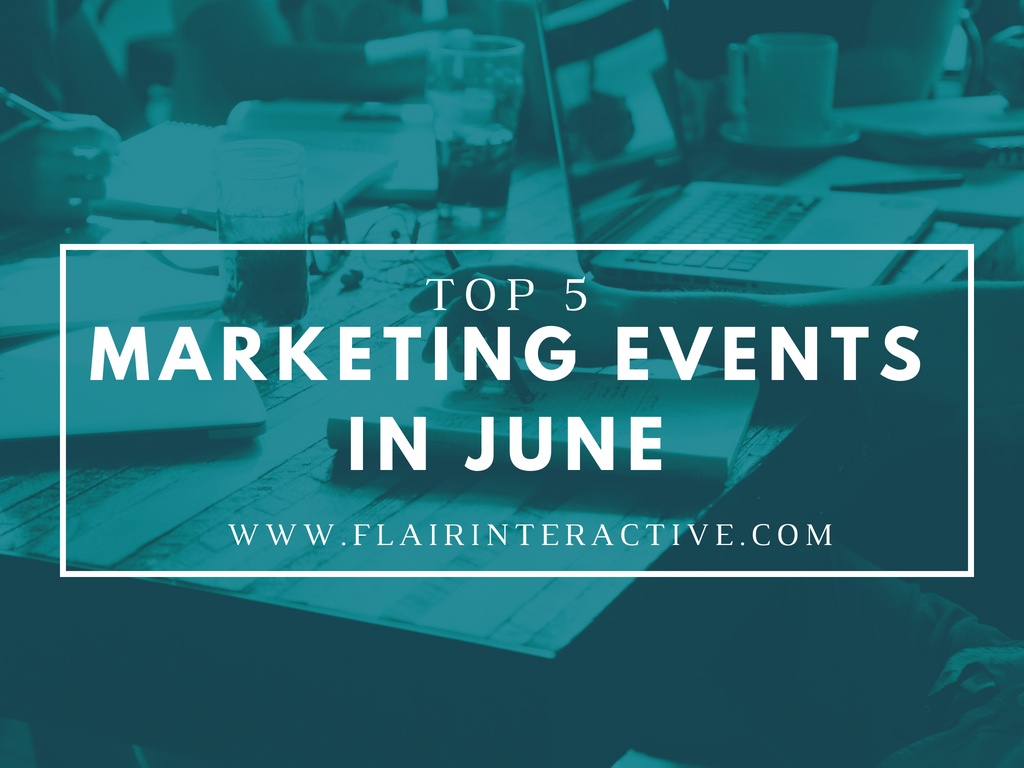 What? SearchLove: Boston

When? June 7-8, 2018
Where? Boston, MA

Focused on current data/research for analytics, content, search, site optimization and more, SearchLove Boston is two full and inspiring days with leaders in the industry.
What? SMX Advanced
When? June 11-13, 2018
Where? Seattle, WA
An exclusive gathering just for experienced search marketers, SMX Advanced is chock-full of fast-paced, informative sessions that will up your search marketing game.
What? DigiMarCon West 2018
When? June 13-14, 2018
Where? Los Angeles, CA
An all-out conference where you'll learn everything you need to know about customer engagement, website design/usability/experience management, content marketing and strategy, analytics and data, social media and much, much more.
What? ZoomInfo Growth Acceleration Summit
When? June 18-20, 2018
Where? Boston, MA
Targeting B2B sales and marketing professionals, the third annual Growth Acceleration Summit covers all things growth-related with banner speakers and tons of networking and social opps.
What? VidCon
When? June 20-23, 2018
Where? Anaheim, CA
The ninth annual VidCon is for any brand who uses online videos to grow their audience. Learn from thought leaders in the digital video industry who are killing it in the video platform space.
Looking for help with your marketing efforts? Flair is here to guide you in everything from content, to social, to user experience with your site, to HubSpot management and more. Contact us today to see what we can do for you.
{{cta('db9501a5-6354-4ec4-98e4-bb87d0cb3db7')}}