2014-11-11 15:03:00
by Lisa Kirschner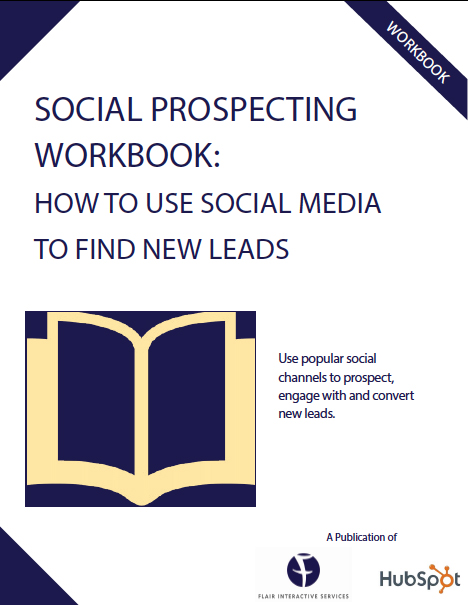 Have you ever wondered how other companies are leveraging social media to generate leads? Or have you searched for a quick and concise guide that will teach you the basics of social media prospecting? Our free social prospecting workbook can help.
This handy workbook will teach you the fundamentals of leveraging popular social media channels, including Facebook, Twitter, LinkedIn and more, to get REAL results in no time. It includes step-by-step instructions and exercises that will help you make progress without hiring an outside agency or freelancer.
Learn more and download the social prospecting workbook now.
{{cta('d7f92bee-b485-4ec7-8b79-e0daab30630e')}}