2014-10-24 14:52:00
by Julie Lyons
Continuing its National Cyber Security Awareness Month campaign, the Facebook security team released an infographic with tips about managing roles and securing logins and mobile devices.
Like every online network, Facebook is a target for hackers and scammers.Since Facebook business Pages are tied to personal profiles, the damage from a breach can be a higher risk.
Page owners need to keep close tabs on who has access to their Pages and this infographic goes into detail with tips about managing roles, enabling login approval and securing mobile devices.
For additional information, visit the Facebook post.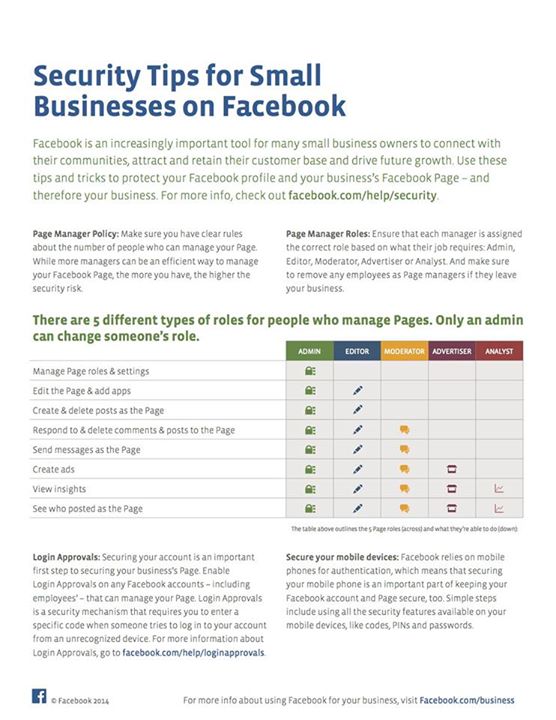 Does your company not have the time or manpower needed to execute key strategic inbound tactics such as blogging, social media and landing pages? There are many marketing agencies out there that specialize in the inbound methodology, but it can be difficult to determine which one is the right fit for your company.
Our ebook, "The Ultimate Guide to Hiring an Inbound Agency," will help you better understand which traits and characteristics you need to look for in your agency partner. Click below to learn more and download the Ebook today!
{{cta('87220488-ada8-44f3-9311-7b224712f485')}}
Infograph courtesy of Facebook