2014-12-01 15:00:00
by Julie Lyons
Google has launched a new resource center specifically for Google Analytics developers to help them get more out of Analytics. The site features full examples and demos on how to execute and build out specific features.
Philip Walton, Developer Programs Engineer, explains in the announcement: "I'm proud to announce the launch Google Analytics Demos & Tools, a new website geared toward helping Google Analytics developers tackle the challenges they face most often.
The site aims to make experienced developers more productive and to show new users what's possible and inspire them to leverage the platform to improve their business through advanced measurement and analysis."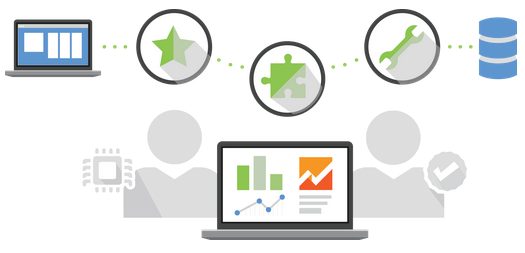 Some of the offerings on the site include:
Enhanced Ecommerce demo with code samples for both Google Analytics and Google Tag Manager
Account Explorer tool to quickly find IDs for various Google Analytics services and 3rd party integrations
Several examples of easy-to-build custom dashboards
Query Explorer
Read the full announcement on the Google Analytics Blog.
Can't keep up with SEO best practices? Our free ebook can help! Download our free ebook and Learn SEO from the Experts.
Image courtesy of Google Analytics