2016-09-07 16:25:43
by Lisa Kirschner
Are you trying to plan, manage and implement a web site redesign on your own? It might seem like there are a million things to do and they all need to be done at once.
However, there's a science and system that you must follow in order to get the best results from your redesign effort. Skip important steps and you'll waste a lot of time and money or you'll have to do rework later.
We've created a handy infographic that summarizes the basic stages that every redesign must follow in order to be successful: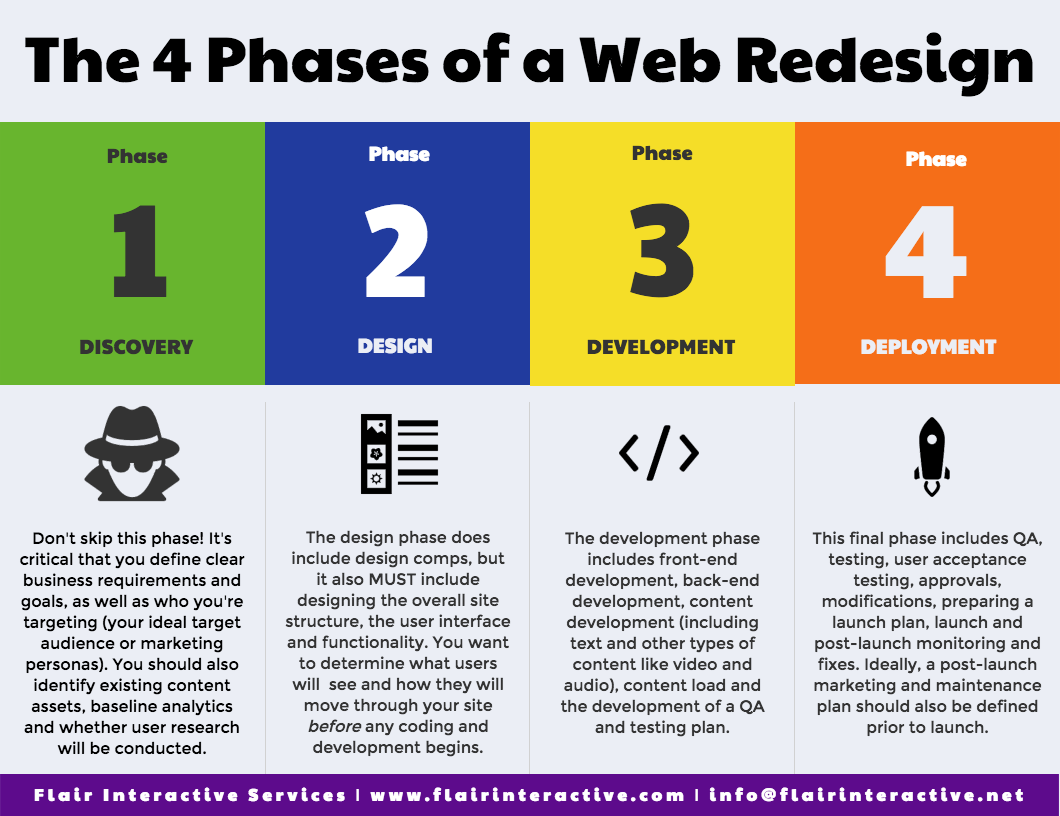 We guarantee that if you follow this general process, you'll make faster progress than if you try to do everything all at once. Each phase should multiple tasks within it, and you'll want to make sure that you have a project plan outlining all of the steps, who's responsible for each step, dependencies that you have on other things for each task and the status of each task on an ongoing basis. And don't forget to define milestones for the end of each phase, so you can track your progress early on and address any issues before it's too late!
Good luck with your redesign!
All of us at Flair Interactive Services
P.S. Need help planning, managing or implementing your redesign project, blog and social media or inbound marketing? Contact us today or sign up for a pay-as-you-go support plan to see how we can help!
{{cta('7e8f5377-a9a7-434d-822a-728264a5fa25')}}