2012-05-02 16:56:00
by Lisa Kirschner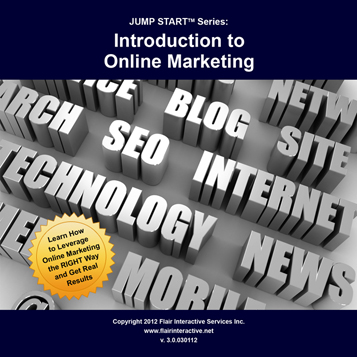 Want to get up-to-speed on online marketing quickly and easily? Our new "Intro to Online Marketing" teleseminar, which is part of our JUMP START audio CD series, can help.
Find out how online marketing differs from traditional marketing, ten ways to save money with online marketing, five "must-have" marketing tactics and what free tools and resources are available to online marketers.
Learn more about the Intro to Online Marketing teleseminar now!