2015-08-08 13:59:13
by Lisa Kirschner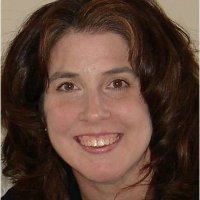 As some of you may know, I started Flair Interactive 20 years ago and I've helped lots of clients over the years, including McDonald's, Walgreens, Sears, Deloitte & Touche and other small to mid-sized businesses. While the size, industry, people, tools and technologies differed at all of these companies, some things remained the same: everyone wants to work faster, smarter and more efficiently.
As Flair has grown, I've found that my ability to help people is limited by time. There are only so many hours in the day and until now, I've been unable to help everyone that turns to me for guidance, advice and assistance.
Sometimes, my schedule is booked solid because I'm working one-on-one with other clients and don't have enough time, while I encounter other clients who I know I can help but they just don't have the budget to hire me. I'm happy to announce that this is all about to change!
While all of us here at Flair will continue to work with clients on one-off projects, ongoing support and monthly retainers, I will be setting aside some of my time to work with clients in totally new and exciting ways in the next several weeks and months.
We'll be launching a variety of new offerings that will allow me to leverage my time and help more people in multiple ways, including:
free webinars (

on-demand and live)

self-paced classes that you can complete on your own time
interactive online group classes so you can learn from me with other marketers
intense, accelerated online boot camps so you can learn new skills and best practices quickly
intense VIP days where we identify your unique marketing challenges in 4-6 hours and create a solid plan to overcome them
done-for-you templates and solutions that will save you time and money
Topics will include creating a solid content strategy, getting the most out of Google Analytics, step-by-step instructions about how to use and optimize WordPress and Hubspot, and much more.
I've known some of you for years, while others have been quietly lurking on Flair's mailing list without ever hiring me or the Flair team to help with your marketing and web efforts. As we here at Flair move into a new and exciting phase, I need to ask for your help so we can plan truly meaningful and valuable content for you.
Will you take 2-3 minutes to complete our survey so I can make sure that I'm planning the right kind of content for you? I want to hear all about your biggest marketing challenges, so I can design online learning solutions and materials that can help you solve them quickly and easily. You can access the survey via the link below:
http://goo.gl/forms/PJmsV573LJ
Thank you in advance and I look forward to hearing about your biggest challenges and needs!
Lisa Kirschner
Founder and Managing Director
Flair Interactive Services Inc.
P.S. Don't want to wait to get started? Contact us today to learn how we can help with your immediate needs.
{{cta('8158e977-1c54-4a9a-9560-8e69d0d997af')}}