2014-12-26 17:24:00
by Lisa Kirschner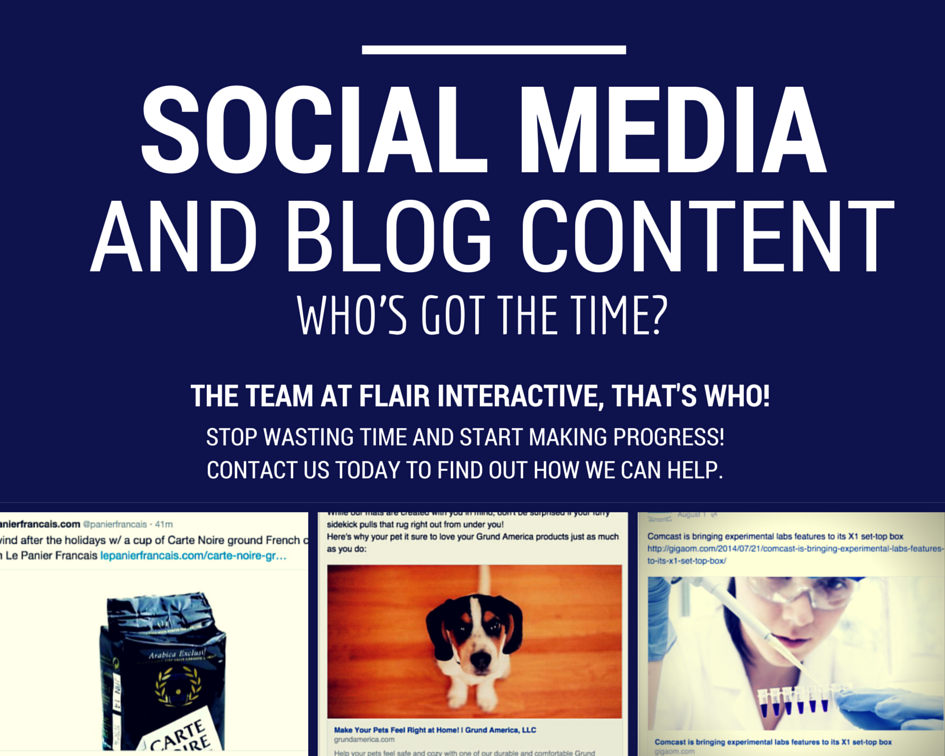 No time to plan, write and manage your blog and social media?
Find out how we can help you create consistent, engaging content that drives traffic and conversions with our blog and social media management packages.
Our team of experts can help you:
Create a solid blog and social media strategy that will get results
Plan out consistent, engaging posts for the next three months in an editorial calendar
Create posts that engage your specific users
Increase traffic and conversions
Manage spam and visitor interactions
Save your team time so they can focus on their areas of expertise
Want to learn more? Contact us or find out how we're helping other marketers get better results with consistent blog and social media posts.
{{cta('876fde5f-daf9-4214-be84-3e5a411237a5')}}