2015-01-06 18:54:00
by Lisa Kirschner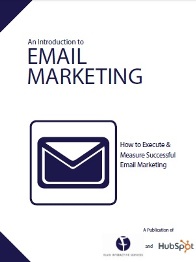 Do you feel like you're spending an insane amount of time creating and distributing emails, but you're not seeing a good return on your investment?
Do you carefully craft a newsletter or spend hours thinking up the best prose for insightful email topics, only to find that you don't hear anything in return except the sound of crickets chirping and your money going down the drain?
Now's the time where you need to take a deep breath and realize that you may just be putting TOO much into your emails. Now, we're not saying that you shouldn't care about them at all and shouldn't put effort into them…but keep in mind that today's workers are completely overwhelmed and bombarded with the amount of emails in their inbox.