2014-08-11 14:00:00
by Julie Lyons
Facebook announced the testing of a new feature to help businesses drive sales, through Facebook, in their News Feed and on Pages.
With this feature, people on desktop or mobile can click the "Buy" call-to-action button on ads and Page posts to purchase a product directly from a business, without leaving Facebook. Rather than having to click through to a merchant's website, users can enter credit card info directly into Facebook or use a card on file to complete the checkout flow in-line.
Here's how the test unit looks: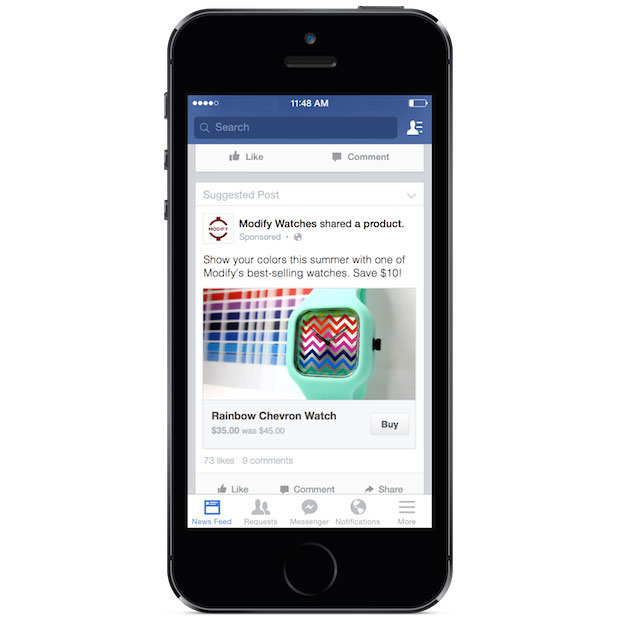 Facebook built this feature with privacy in mind, and have taken steps to help make the payment experience safe and secure. Credit or debit card information that people share with Facebook when completing a transaction will be shared with other advertisers, and people can select whether or not they'd like to save payment information for future purchases.
The current test is limited to a few small and medium-sized businesses in the US. Facebook will share more information as they gather feedback from this test.
If you're not using social media for your business, you're missing out on traffic, leads and customers. Flair Interactive's free Ebook can help, whether you're brand new to using social media for your business or just need additional suggestions.Download Flair Interactive's Social Media Ebook by clicking below.
{{cta('89a38f88-782f-4b8a-9ca4-aac1f88b3532′)}}
Photo from Facebook