2018-07-25 21:35:00
by Joanna Ellis-Escobar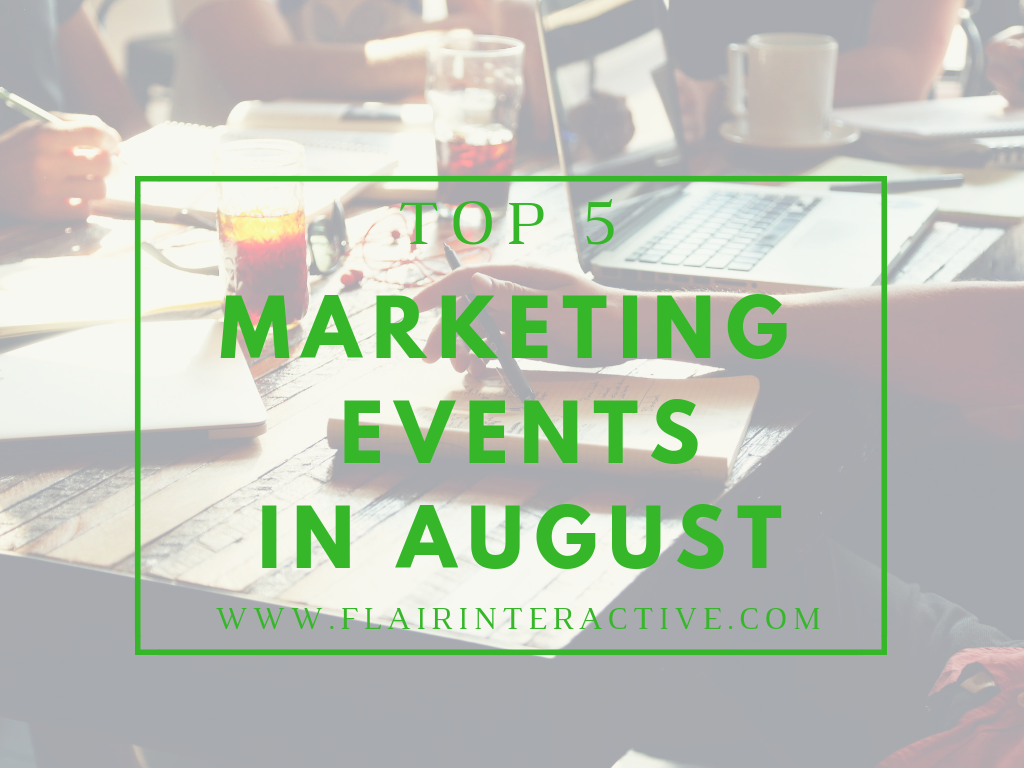 Are you attending any great events coming up in the next few months? Here's a look at our top five marketing events in August. Think of it like our wish list of events…if we didn't have to work, we'd hit them all!
What? DigitaLatest
When? August 6-9, 2018
Where? Industry City, NY
Targeting CMOs and senior marketers, brand leaders, agencies and media partners, DigitaLatest was designed to keep marketing executives and leaders in the know with the most up-to-date technology and tools in the industry.
What? Digiday's Content Marketing Summit
When? August 6-8, 2018
Where? Vail, CO
Digiday's content marketing summit has it all…stellar speakers, engaging activities and networking opportunities galore. Throw in the morning yoga sessions and you will NOT want to miss this event. See how content marketing has changed and what your brand needs to do to keep up. [Read more…] about Top 5 Marketing Events in August