2016-10-26 01:08:31
by Lisa Kirschner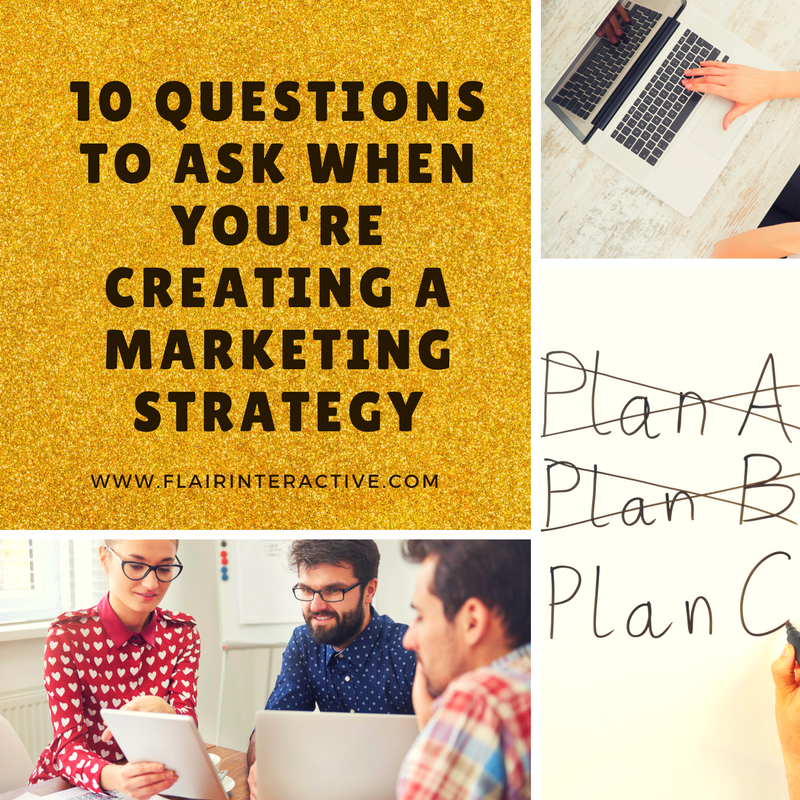 It's that time of year again! The end of the year is quickly approaching, and you need to start thinking about your 2017 marketing strategy (yikes!).
If this is the first time you're creating a marketing strategy, you might not be sure where to start.
We've put together a list of ten questions that every marketer or business owner should ask themselves in order to create an effective strategy. Be sure to print this list out or bookmark this page so you can refer back to it as you define your strategy.
Here are the ten questions you need to ask and answer before you can say that your strategy is complete:
What are my primary marketing goals? BE SPECIFIC. It's not enough to say "Get more traffic." You need to clarify how much traffic and by when. Quantify your goals and make sure you only pick 2-3 primary goals at the most. Remember you can always add additional goals later—after you achieve your primary goals.

No matter what you do, don't use general or broad goals, such as "I want to increase traffic." It's much better to say "I want to grow my traffic to 10,000 pageviews per month by May 15, 2017" or "I want to increase my marketing-qualified leads to 300 per month by the end of February 2017." Specificity counts and will give you something to shoot for. Aim for realistic yet challenging goals that will push you and your team to excel. If your goals are too easy, you're just wasting energy, time and money.

[Read more…] about 10 Questions to Ask When Creating a Marketing Strategy