2014-03-11 21:20:00
by Julie Lyons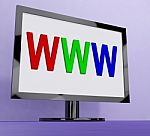 One key tip that B2B professionals need to be aware of is that the company website should function as an additional sales person. While this may not be news to some, to others it actually is, and it is certainly not a healthy stance to have the attitude that a company website should be passive.
Your company website is interacting with clients and prospects on a daily basis. It offers in formation and serves as a resource for customers and your prospects. If you are not treating your website as though it were an extension of your sales team, then you are neglecting to make the most of a potentially very valuable resource.
A website can end up being your number one generator of leads, so you should not be afraid to invest some money in it. A company website carries with it great importance, potential and responsibility. It is imperative to keep your website up to date, active and useful. Hiring a firm to manage your company's web presence can be a wise investment for your company.
Many companies hesitate to hire a firm to manage their website presence, yet you probably wouldn't think twice about hiring a sales rep with a base salary.
When you think about the importance, the potential, and the responsibility your website carries, it's probably worth investing what you might pay a sales rep.
Flair Interactive offers many services from content management, website redesign to online marketing efforts and website hosting and much more. To learn about all the services Flair Interactive offers, click below. And as always, we are available to answer any questions you may have about our services and rates.
{{cta('96874fa0-de0d-4281-ae31-e7ef68a17877')}}